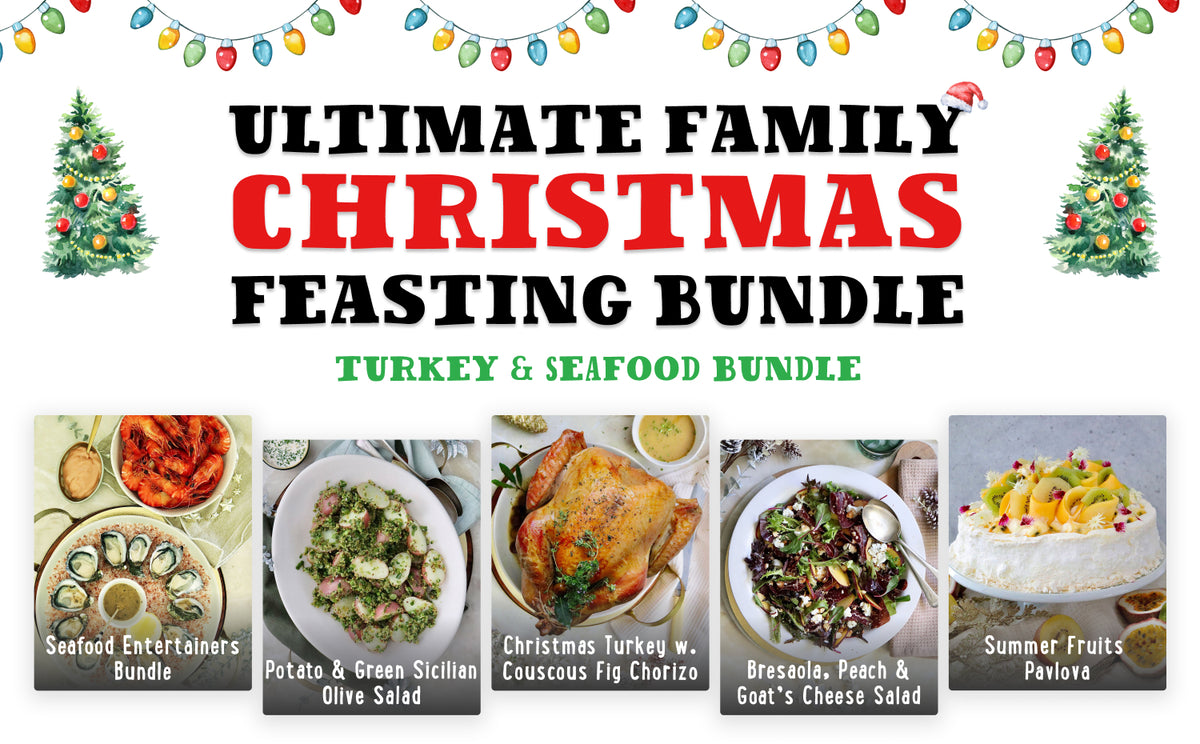 Ultimate Family Christmas Turkey and Seafood Bundle
AVAILIBLE FOR CHRISTMAS PRE-ORDERS FROM THE 16th DECEMBER ONWARDS. DO NOT ORDER FOR DELIVERY BEFORE THE 16th OR IT WILL BE UNFULFILLED. USE CODE

 

HFVIP1

 

TO ACCESS WINDOWS EARLY WHEN RESERVING YOUR CHRISTMAS DELIVERY SLOT!
Feeds: 4-6 people


"On the last days of Christmas, my true love gave to me; a feasting kit to make things easy". Give yourself (or your partner) the gift of a fully planned festive banquet. No last-minute trips to the shops. No scrounging for ingredients. Just the delivery of peace of mind (plus everything from prawns, to Christmas turkey, a strapping potato salad, and a pav to swoon for. This Christmas, we've got you sorted. Happy Holidays start here.


To save some time (and stress!) on Christmas day, we reckon preparing ahead:
Prawns – (patiently) peel all the prawns the night before and keep in a Tupperware in the fridge until serving.
Salad – you can prep all the vegies the day before, make the salad in the morning and serve at room temp at lunch.
YOU MIGHT ALSO LIKE: