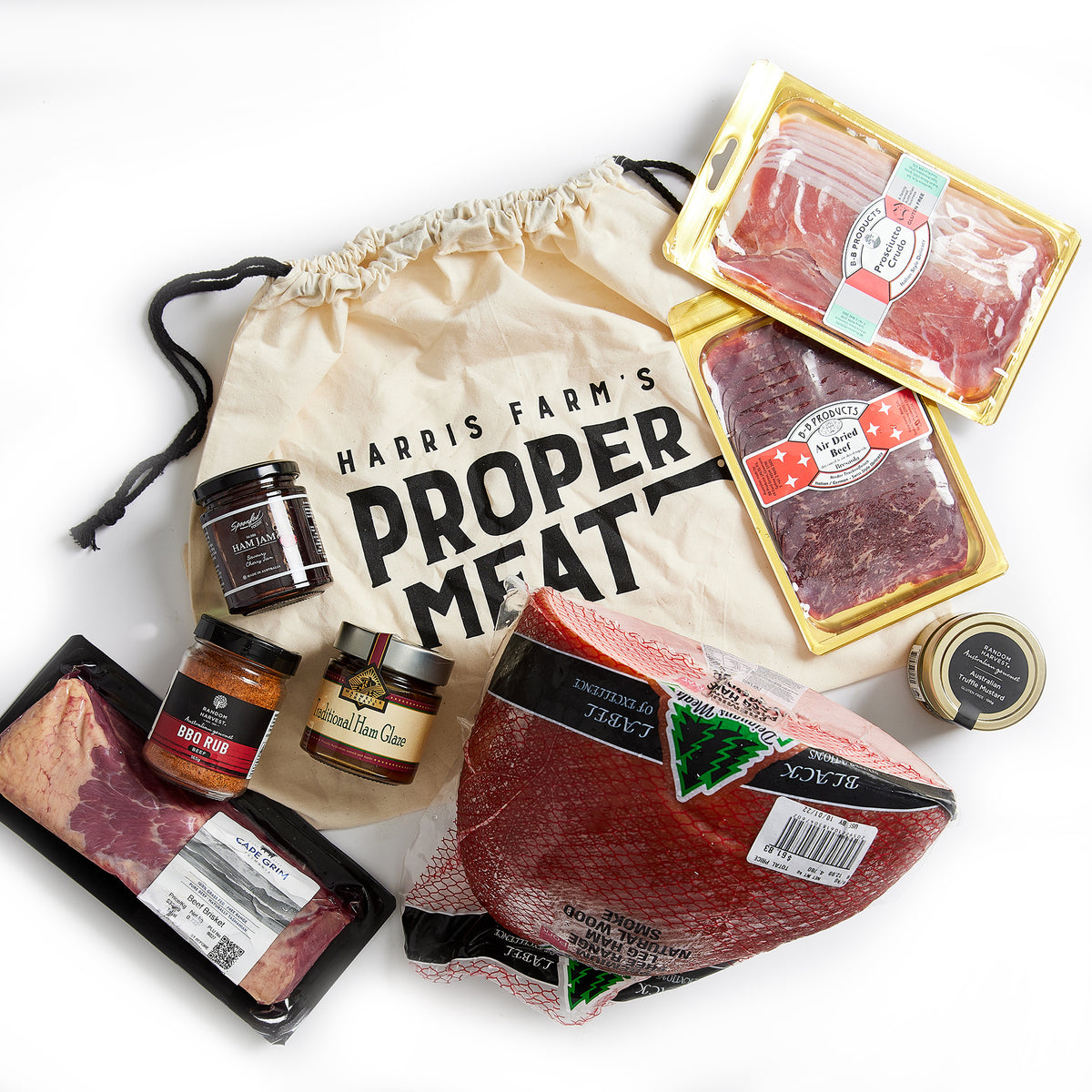 Christmas Ham Gifting Bundle Premium
This pack contains a unique selection of Christmas ham accessories an is the ultimate gifting pack!
WHAT'S IN THE BUNDLE?
Black Forest Smokehouse Wood Smoked Free Range Half Ham On The Bone 3.5-5kg
Random Harvest Australian Truffle Salt 100g
Maxwell Treats Traditional Ham Glaze 300g
Spoonfed Foods Ham Jam 200g
Harris Farm Ham Bag
Beef Brisket 500g-1kg
Random Harvest BBQ Beef Rub 165g
B-B Products Prosciutto Crudo 100g
B-B Products Bresola Air Dried Beef 100g


Product image is for illustration purposes only and may contain suitable substitutions or varying products as listed in above description!
You Might Also Like: