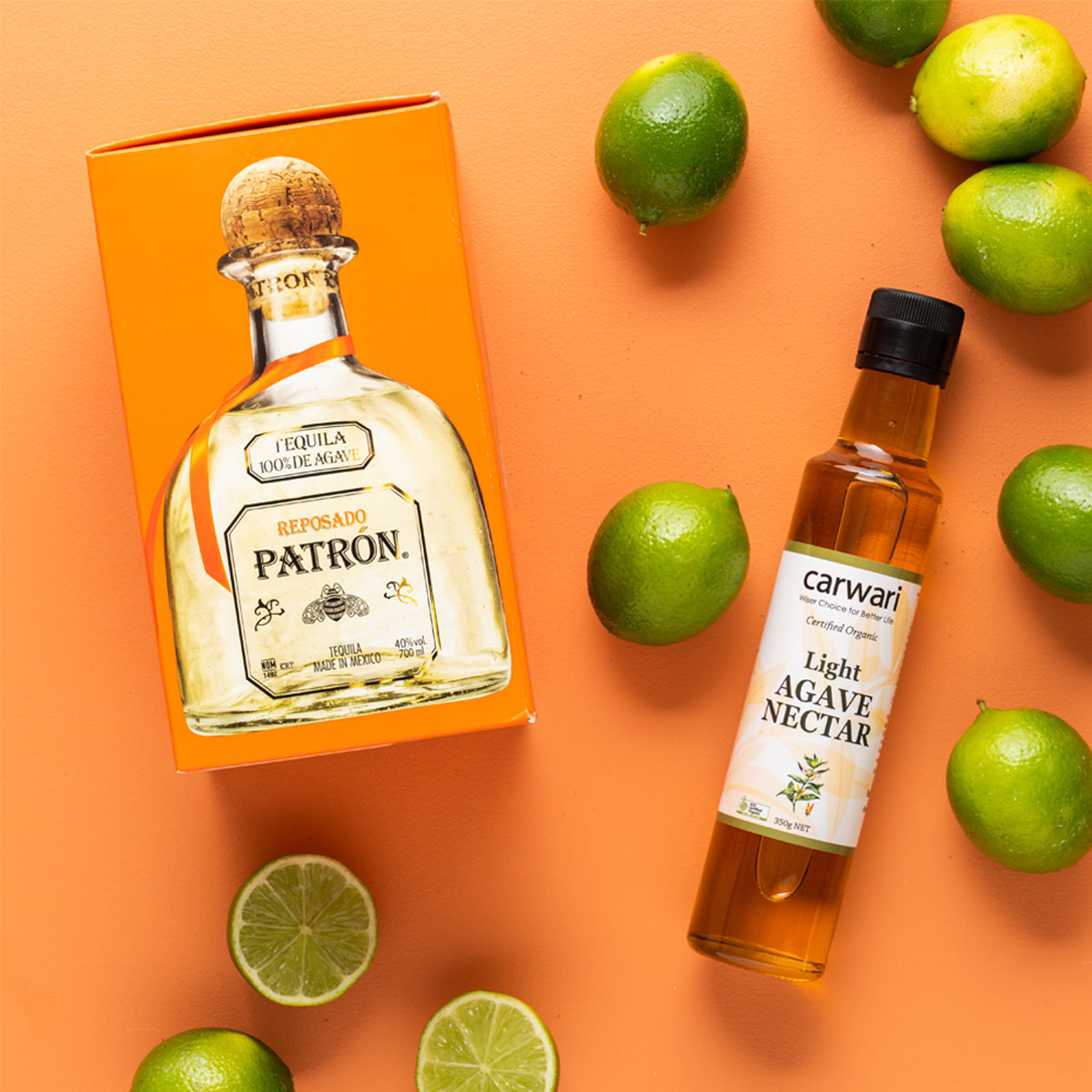 Premium Margarita Cocktail Kit
Included in this kit is everything you need to make refreshing Margarita cocktails from home.
Patron Tequila
The Patrón Distillery was set up with one purpose, and one purpose only; to produce the worlds best Tequila. The Reposado is produced with pain-staking attention to detail and the proof is in the bottle.
WHAT'S IN THE KIT?
 The box includes:
1kg Fresh Limes
1 bottle of Patron Tequila Reposado 700ml
1 x Cawari Light Agave Nectar 350ml
INGREDIENTS
60 ml Patrón Reposado
40 ml Fresh lime juice
20 ml Agave nectar, to taste
+ Salt rim
+ Lime wedge for garnish
METHOD
Combine liquid ingredients in a cocktail shaker and shake vigorously with ice to chill.
Strain onto fresh ice in a salt-rimmed rocks glass.
Garnish with a lime wedge.
*The Box pictured is for illustration purposes and may contain different products