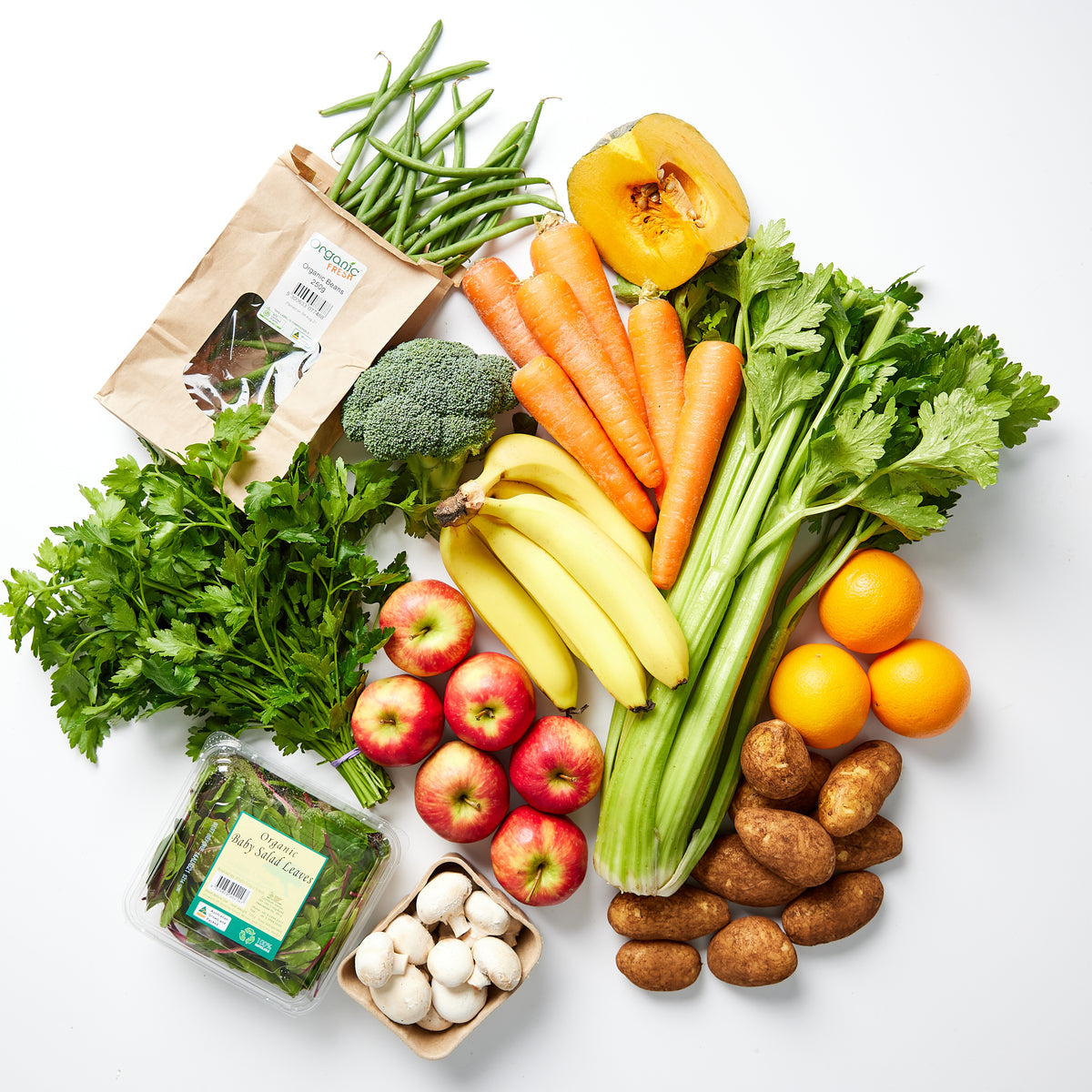 Organic Fruit and Veg Box
Delivered fresh from our growers to you. 100% organically grown produce. 

This Organic Fruit and Veg Box will be ever changing due to current stock availability. That said, we are committed to providing the best value Harris Farm Organic Fruit & Veg to feed your family well.

 

 The list below is an example of what it might include. We are working with our Fruit & Veg expert buyers to design the box, and will always strive include the best & freshest products that are available. 

 
WHAT'S IN THE BOX? 
Dates Organic Natural Delights Fresh Medjool 227g
Celery Organic Bunch
Carrot Organic 1kg
Cucumber Lebanese Organic 400g
Apple Pink Lady Organic 1kg
Avocado Organic min 3 pack 600g
3 Banana Organic Each
Strawberries Organic 500g
Potatoes Dutch Cream Organic min 1kg
Broccoli Organic 500g
Blueberries Organic 125g

*The Box pictured is for illustration purposes and may contain different/varying products due to seasonal variations & current market availability. 
YOU MIGHT ALSO LIKE: