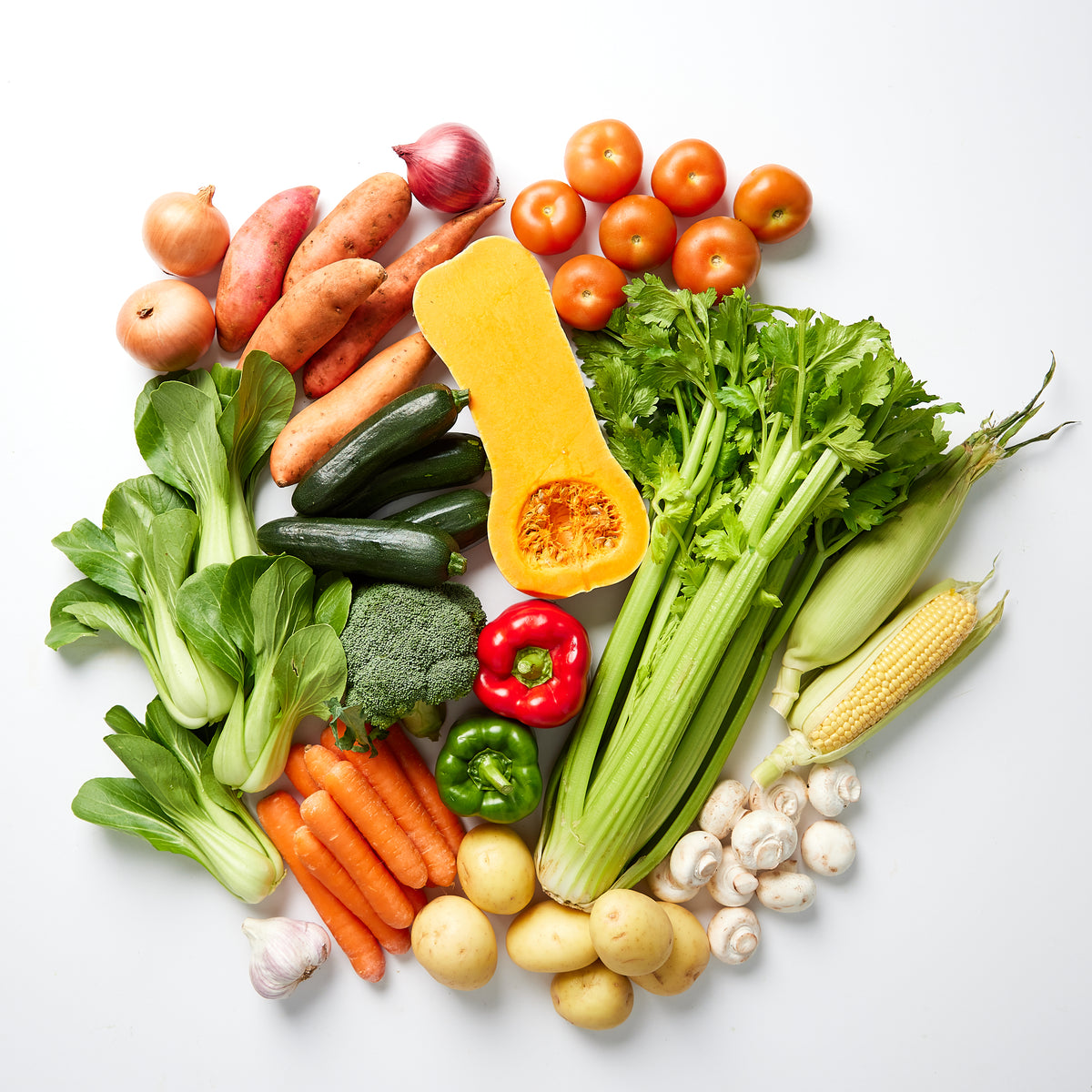 Veggie Value Box
This curated Value Veggie Box will be ever changing due to market and seasonal availability. You'll get the best value in this perfectly selected offering of

 

the best available produce in the market.
WHAT'S IN THE BOX ?
Asparagus Bunch
2 Broccoli Head Each
Capsicum Red Each
Capsicum Green Each
Carrot Medium 1kg
Cauliflower Whole
Buk Choy Shanghai Baby Bunch of 2-3
3 Cucumber Lebanese Each
Mushrooms Button min 500g
Cucumber Qukes 250g
3 Tomato Each
Love Beets Baby Beetroot Peeled and Cooked 250g
Corn Sweet Prepack 3-4 pieces
3 Zucchini Black Imperfect Each
Potato Washed Bag 2kg

*The Box pictured is for illustration purposes and may contain different/varying products due to seasonal variations & current market availability.