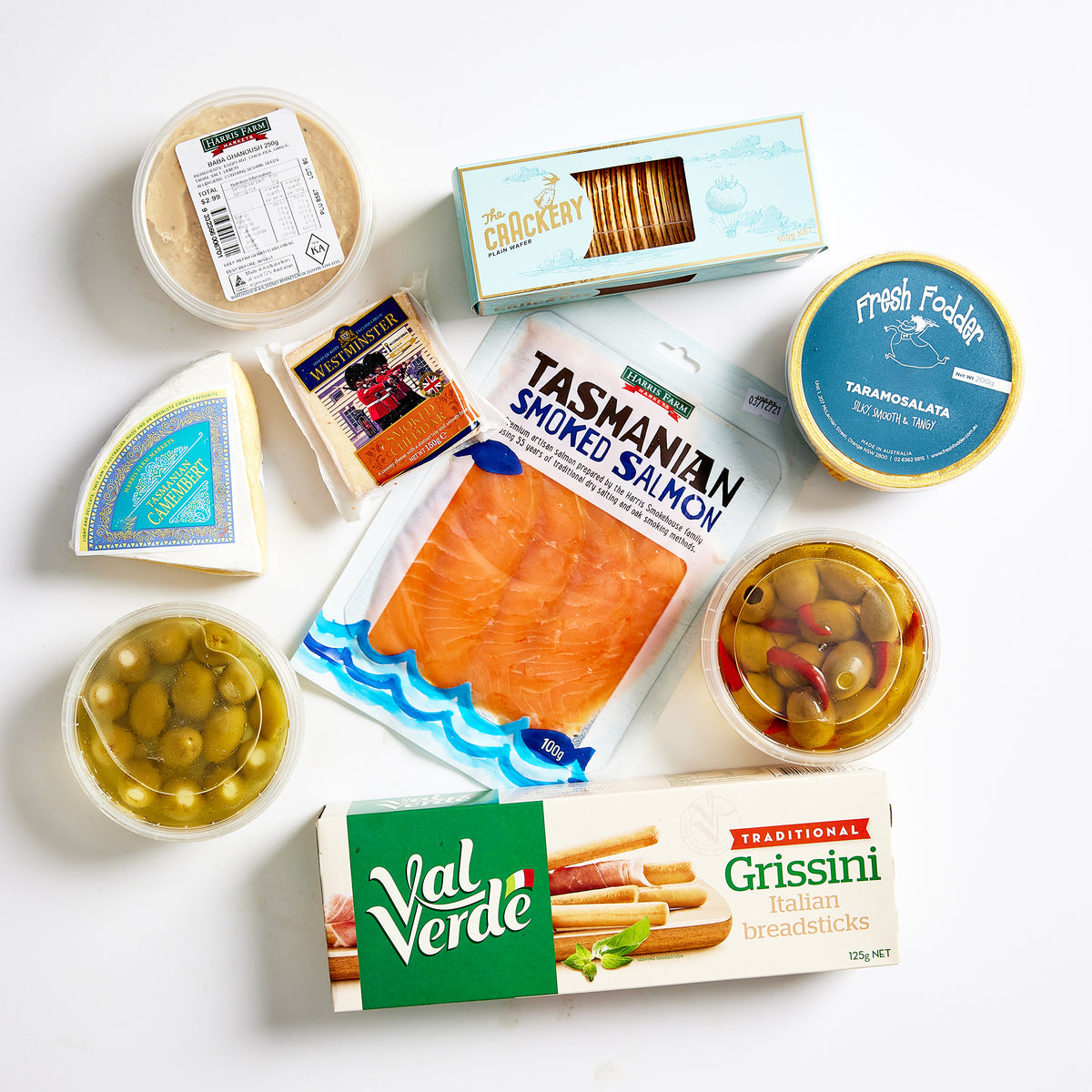 Entertaining Bundle with Cheese and Smoked Salmon
This pack contains a unique selection of dips, olives, smoked salmon & cheeses.
WHAT'S IN THE BUNDLE?
The Crackery Plain Wafer Cracker 100g
Val Verde Sesame Grissini 125g
Harris Farm Fetta Stuffed Olives 250g
Harris Farm Chilli Stuffed Olives 250g
Harris Farm Baba Ghanoush 200g
Fresh Fodder Taramasolata 200g
Harris Farm Smoked Salmon 100g
Westminster Smoked Cheddar 150g
Harris Farm Camembert 200g


Product image is for illustration purposes only and may contain suitable substitutions or items listed above.