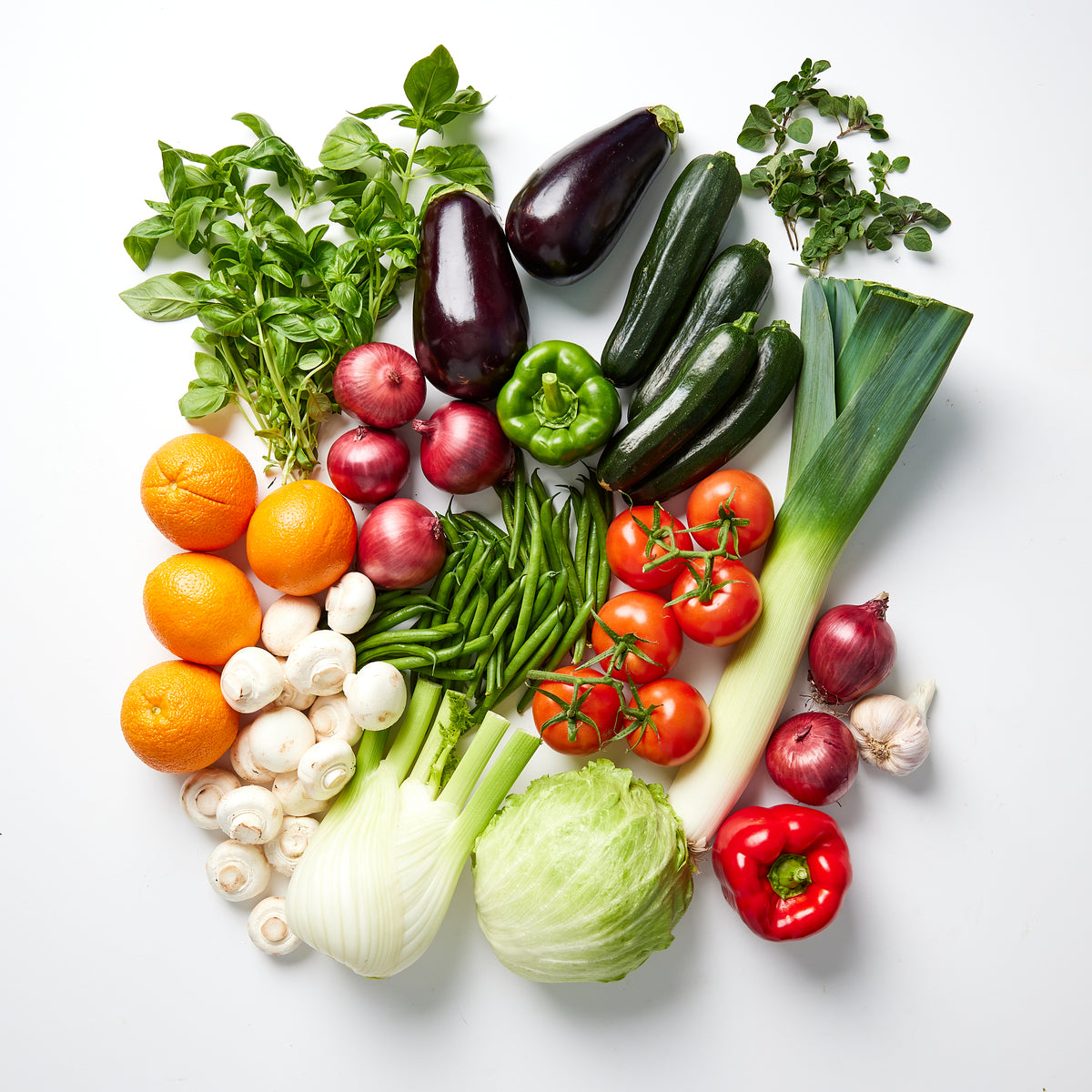 Mediterranean Fruit And Veg Box
Bring a taste of the Mediterranean to your cooking. You'll get the best value in this perfectly selected offering of the freshest antioxidant-rich produce. Create delicious Mediterranean salads, veggie bakes, pizzas or pasta dishes with this curated box.
WHAT'S IN THE BOX ?
Beans Hand Picked min 500g
Capsicum Red Each
Capsicum Green Each
3 Cucumber Lebanese Each
Garlic Head Each
Fennel Each
Lettuce Iceberg
Mushrooms Button 500g
Onion Spanish 1kg
Tomato Truss 5 Pieces
2 Zucchini Black Each
3 Eggplant Imperfect Each
Orange Navel 3kg

 *The Box pictured is for illustration purposes and may contain different/varying products due to seasonal variations & current market availability. 
ADD SOME MEDITERRANEAN PANTRY ESSENTIALS HERE: